by Robin Lindeman, Infinite Recovery Executive Director
Hello everyone and welcome to Infinite Recovery's kick-off alumni monthly newsletter! Infinite Recovery is starting off with a big bang for 2022 and we want YOU to get involved!
Infinite Recovery understands that when an individual completes treatment, the journey is just beginning. We understand addiction is a chronic disease, and with the right support, resources, and community, long-term sobriety IS achievable. And we want to be with you every step of the way. Infinite Recovery's alumni program is designed to provide our alumni with resources tailored to the specific needs our alumni face as they navigate their journey of recovery.
We want to see our alumni sober, healthy, and thriving while successfully achieving their goals! 2022 is going to be an incredible year for our alumni program and it starts with you!
Hey, guys! My name is Justin T. and today I am a grateful recovered drug addict. I'm a guy who has been through just about everything in terms of consequences and loss that you would think would keep one person sober for the rest of his life. Hopelessness was my comfort zone. I just never thought there was a way out. Today I can honestly say I'm living a life I never could have ever dreamed up or imagined. Seriously! An absolute state of peace and happiness became possible thanks to Infinite Recovery, great sponsorships, mentors, teachers, and constant service work in helping anyone in general not just addicts and alcoholics. Most importantly, seeking the power of God on daily basis to remain in the light."

Justin T.

Sobriety date: 03/19/20
Stay Tuned!
by Rosana Sielaff and James Boner, Alumni Program Team
We are restructuring the Alumni Program with you in mind! Buckle up and get ready for a wonderful ride!
Our goal is to support your long-term sobriety after discharge. You are not alone in your return to daily life! The Alumni Program is here to support you! We believe every single person who enters our doors exists as a family. And as a family, we want to enjoy life together, and be there for each other by providing support in difficult times and celebrating success! As a big family, we are not perfect – we will have up and downs, however, we are united by a purpose bigger than us and we will work through and stick together!
We know that the key to creating sobriety that lasts lies in building new relationships with sober people and serving the community. The Alumni Program seeks to encourage fellowship, provide support, and engage with the community. James and I are pouring our hearts into this program to offer you the best! Stay tuned!
To start, you'll receive a monthly newsletter to keep you informed while we work on some planning based on your answers to the survey. Feel free to contact us and send your ideas and suggestions to improve the program. Do you know that we have a weekly 12-steps alumni meeting? Join us! Every Wednesday at 6:30 pm. The link is here.
See you soon!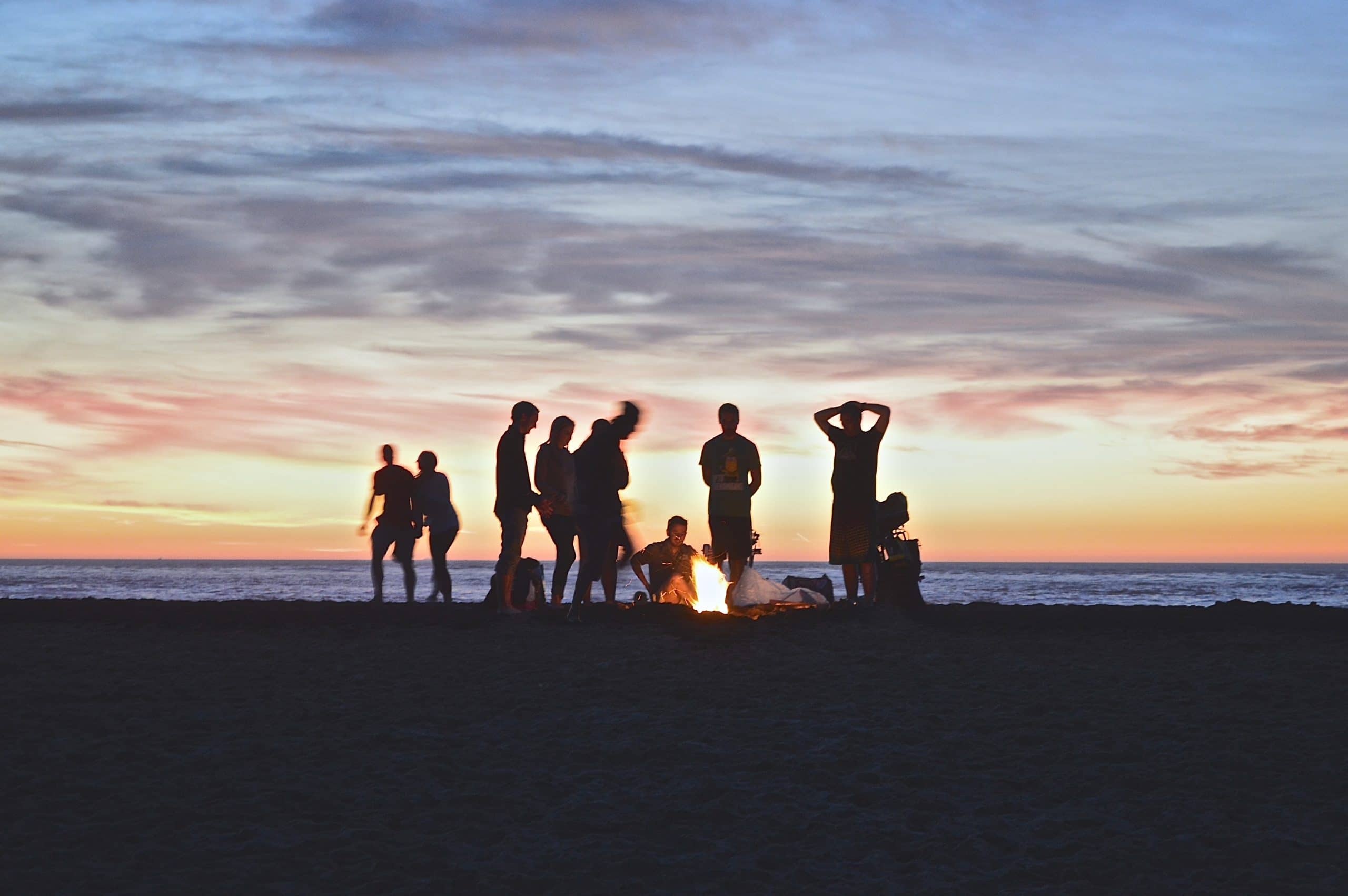 Upcoming Events
Every Wednesday at 6:30 pm. The link is here.
It's Spring! Let's get together for a Mindfulness & Hike activity. We'll meet at the picnic shelter area at the Walnut Creek Park Rd. Exciting!!!!!
Every Saturday, starting March 5th, Infinite Recovery Alumni members can attend a free boxing class from 3-4 pm at 1921 Cedar Bend Drive, Austin.
Learning & Growing
by Hayley Bushart, LPC. Infinite Recovery Program Manager
Feeling anxious? Overwhelmed? Stressed?
When we are struggling with these feelings its hard to remember the coping skills that you have learned. If you find yourself having a hard time thinking of a coping skill, think of your 5 senses. Here are some ideas!
Sight – Read a book, watch your favorite tv show, daydream, use guided imagery meditations, observe the world around you, look at photos of good memories, photography
Hearing – Listen to music, listen to a podcast, close your eyes and identify what you can hear around you, listen to a guided meditation
Smell – Have some freshly brewed coffee, use aromatherapy oils, burn scented candles, bake cookies, practice deep breathing
Taste (or speak)- Chew gum, eat chocolate, eat healthy foods, talk to your support system, pray, sing, laugh, repeat affirmations out loud
Touch – Wrap yourself in a soft blanket, exercise, squeeze a stress ball, pet an animal, practice yoga
For more information on utilizing coping skills through your senses, visit the following website.
Community Resources
Looking for a career? When you are sober there are no limits and anything is possible, including starting a new career.
Can you see yourself holding a degree? We can! It depends on your willingness to stay sober and focus. Education is a
powerful force for anyone! We would like to share two community resources with you: Capital Idea and PelotonU.
The Career Expressway is a free program. They will take you from where you are now, support you throughout College and connect you with employment. Also, they can cover the cost of textbooks and childcare assistance if you need it. Capital Idea has a variety of Associate Degrees in IT, healthcare and trade fields waiting for you.
They offers Associate and Bachelor Degrees in high demand fields from accredited Colleges. The program is flexible and designed to take at your own pace. It's all online, there are no tests or grades. It is affordable with little to no debt. You can invest on yourself by dedicating a minimum of 12 hours per week.
www.pelotonu.org