Holistic Inpatient and Outpatient Rehab in Houston, TX
Get mental health and addiction treatment services tailored to your specific needs.
Learning to live a sober life after detox from drugs or alcohol may seem overwhelming, but it doesn't need to be. Located just a few hours from Houston TX, Infinite Recovery's inpatient and outpatient rehab center can provide the tools you need to heal from a substance use disorder and maintain long term sobriety. Our holistic treatment programs are customized for each client who walks through our doors, and we offer a variety of treatment options and therapeutic tools to meet each person where they are.
Get Help Now
Heal From Alcohol and Drug Abuse in a Peaceful Environment
Infinite Recovery's inpatient rehab center not only offers high-quality treatment programs, but also provides a safe, serene environment in which to start the next chapter of your life. You will work to heal from substance abuse surrounded by 100 acres of beautiful natural spaces along the San Gabriel River in Liberty Hill, only a few hours drive from Houston TX. This tranquil oasis provides a calming backdrop for our highly rated recovery services. Find out why we have been named one of the best treatment centers in the Houston TX area.
Infinite Recovery drug rehab gives you the support you need for lifelong sobriety in Houston, Texas
After completing drug or alcohol detox and overcoming your dependency on substances, you will need a place where you can recover and reconnect to yourself and your purpose in life. While sobriety can take work, this journey does not need to be walked alone. With the help and support of professionally-trained addiction specialists and a community of others recovering from substance use disorders, Infinite Recovery's addiction treatment center will guide you every step of the way. Whether you enroll in our inpatient or outpatient rehab program, we guarantee you will leave with a greater sense of purpose and clarity.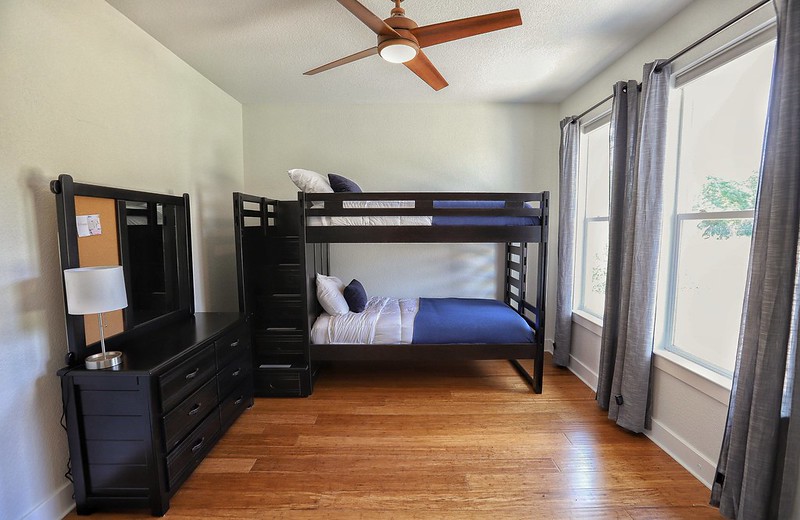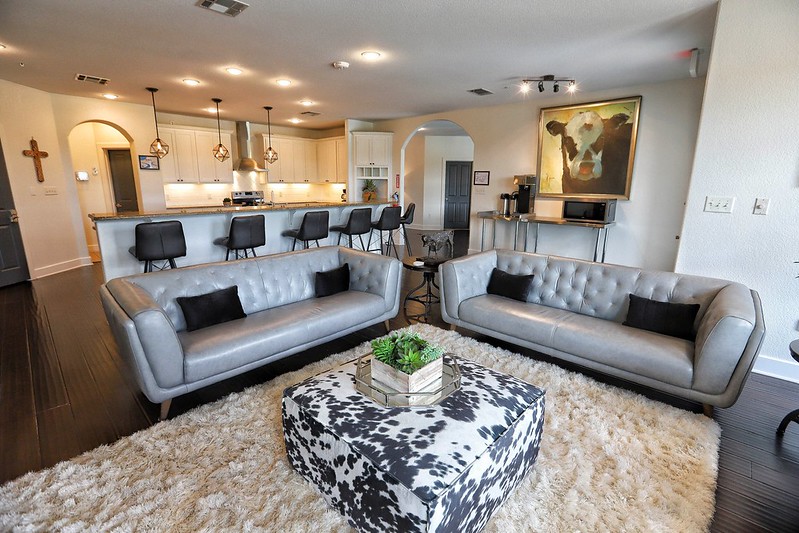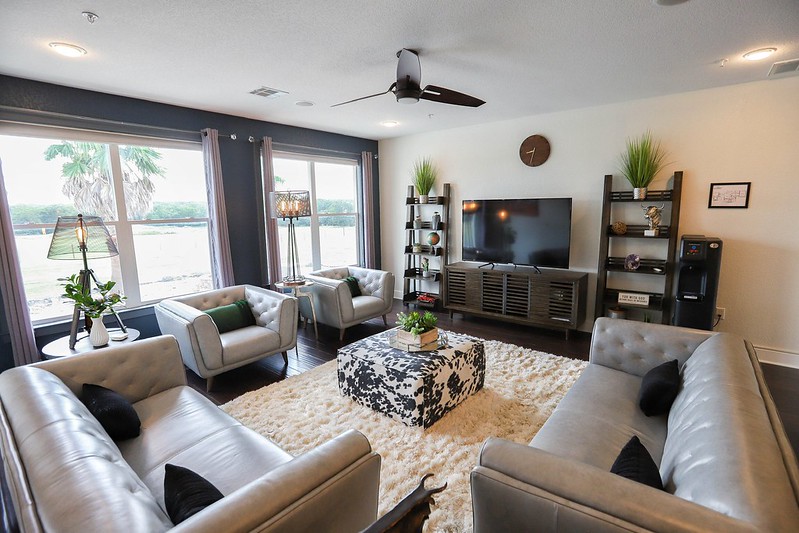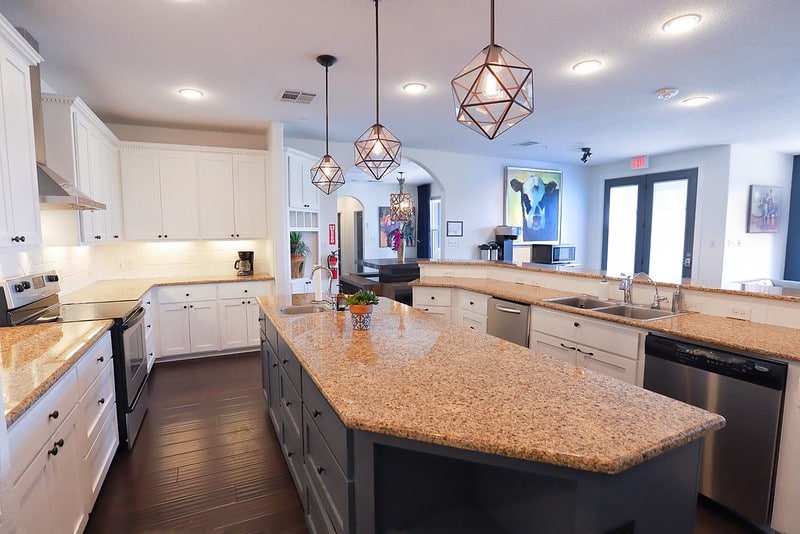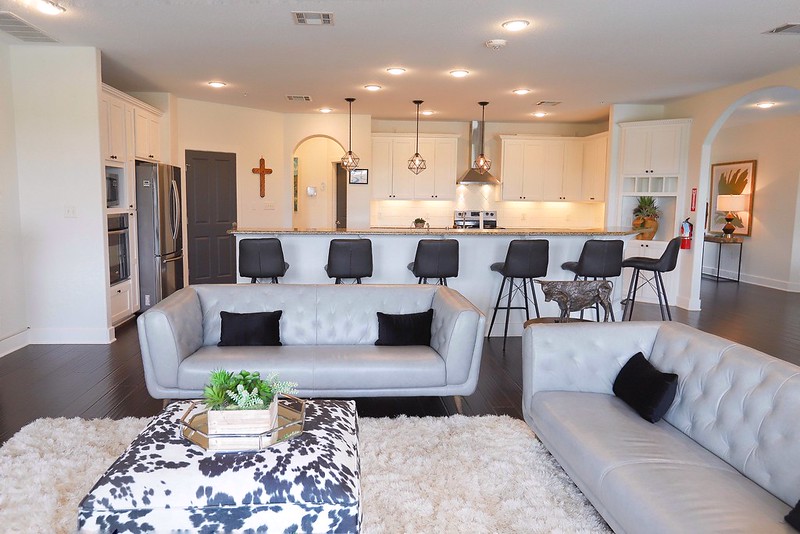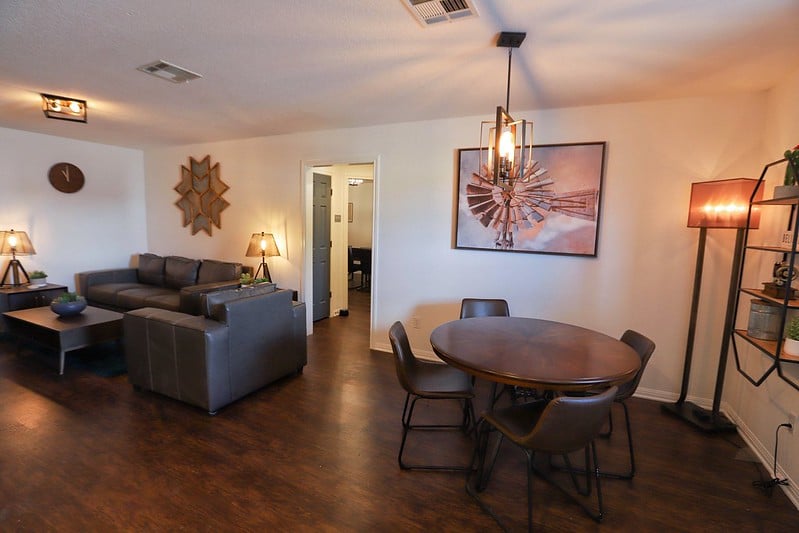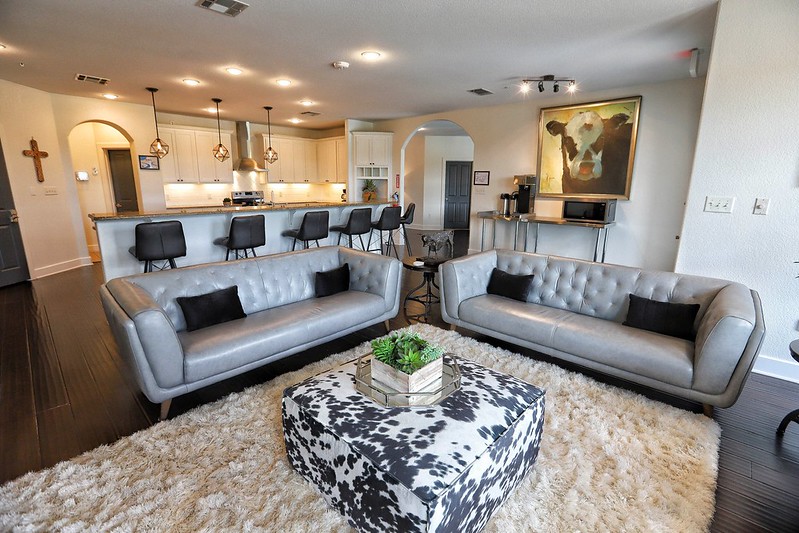 Individualized Substance Abuse Programs Tailored to Your Needs
Addiction is a complex disease with many contributing factors. Stressful life circumstances, mental health disorders, and a family history of drug or alcohol abuse can all play a role. That's why our rehab programs and treatment services are customized for each individual client. It is our goal to see those who enter our rehab center to completely transform their lives: emotionally, physically, spiritually, and mentally.
Through our highly specialized inpatient and outpatient treatment options, we ensure that you or your loved one not only recover from addiction, but also leave our facility thriving and full of purpose once rehab ends. To facilitate long-term recovery and relapse prevention, we utilize cutting-edge addiction treatment modalities designed to break down the hurdles that keep you from living a fully satisfying life of sobriety. These treatment services include support groups, behavioral therapy, family therapy, dual diagnosis screening, aftercare planning, and support in building healthy life skills. With our professionally trained addiction specialists on staff, you will receive the most comprehensive, well-rounded addiction treatment possible.
Comfortable Accommodations at a Modern Treatment Facility
Leaving home and entering drug or alcohol rehab programs can be daunting to many who are about to embark on a path of sobriety. That is why Infinite Recovery strives to make your recovery experience as comfortable and convenient as possible. Whether you are entering inpatient drug rehab, outpatient rehab, or partial hospitalization program, you will have access to our top rated accommodations and amenities. The modern style housing at our addiction treatment center gives you the space, privacy, and comfort you need while working through any difficult emotions that may arise, especially during the early stages of recovery. We want to alleviate any discomfort you may feel about leaving your comfort zone by providing you with a peaceful, serene environment that will support the healing and transformation you deserve. Just a few hours drive from Houston TX, our treatment centers are centrally located and convenient to all Texas residents. We also welcome clients from out of state seeking high quality inpatient drug treatment services or intensive outpatient programs.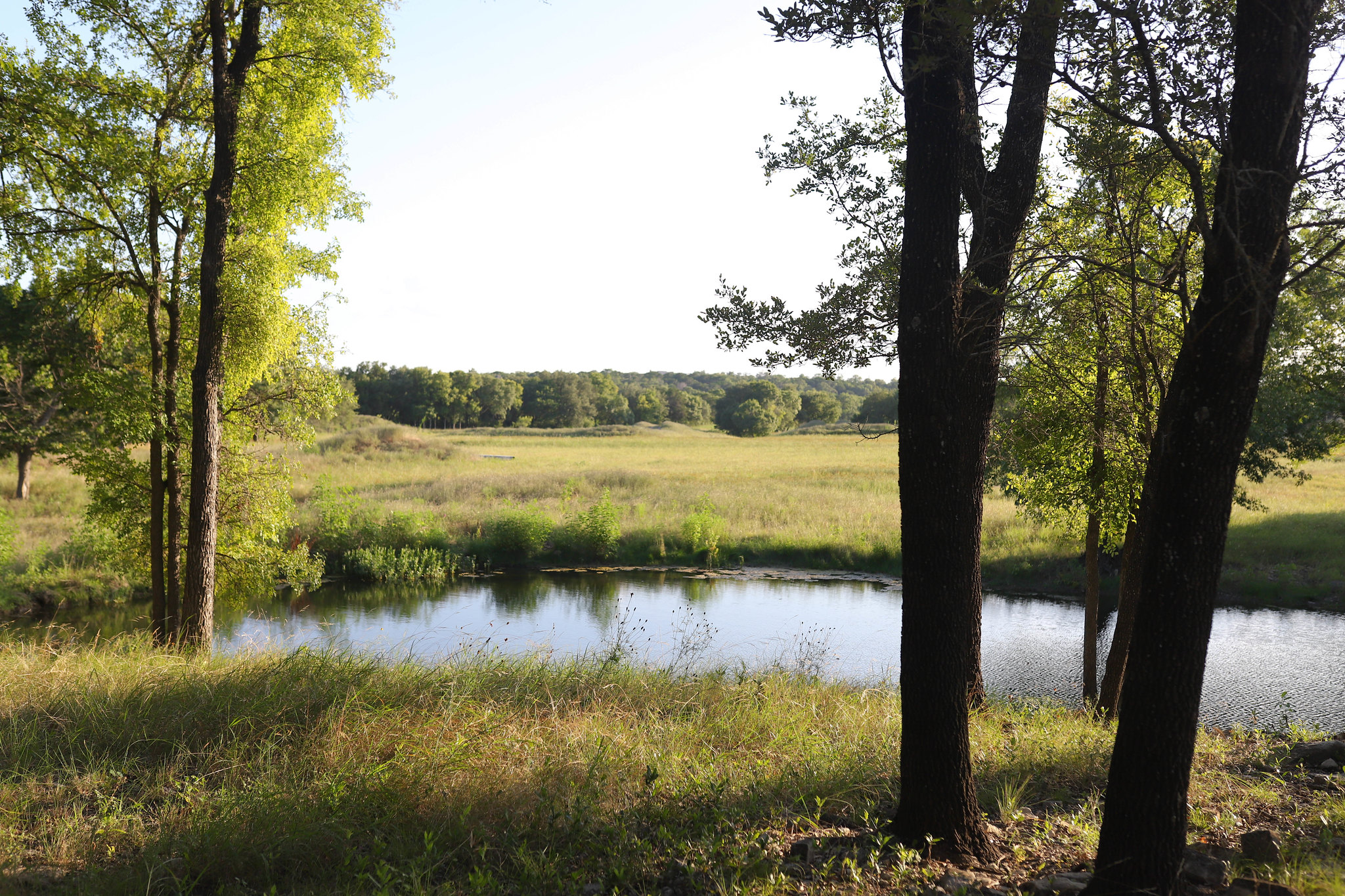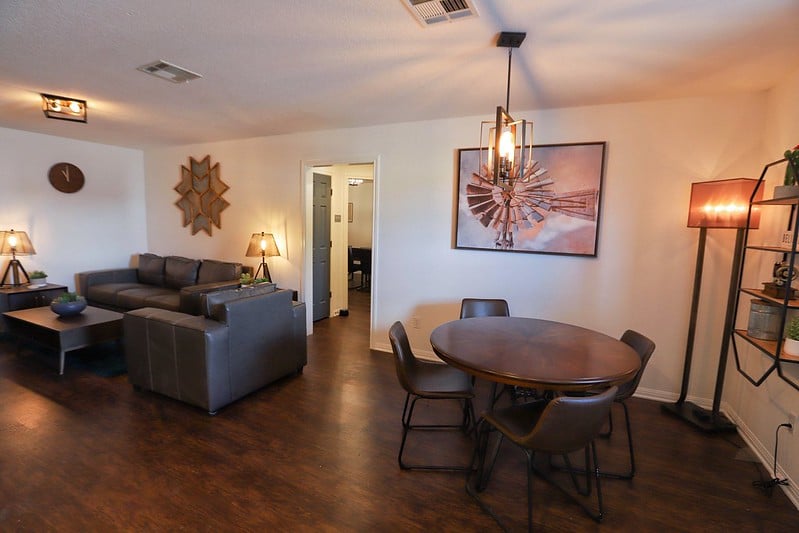 Comprehensive Rehab Programs that Focus on Emotional Sobriety
Alcohol and drug addiction often stem from a need to cope with emotional pain. At Infinite Recovery, we understand that in order to create sustainable recovery from alcohol and drug abuse, it is imperative to address the root cause of addiction. Both our inpatient treatment programs and our outpatient rehab services focus on healing the whole person, starting with the emotional causes of addiction and the psychological barriers to sobriety. Our addiction specialists can help you uncover the "why" behind your substance use disorder and teach you how to cope with difficult emotions in other, more productive ways. The goal of our addiction treatment programs is to empower you to feel completely competent to maintain sobriety upon leaving our facility. This commitment to holistic healing and long term recovery has made us one of the most highly recommended rehab centers in the Houston TX area.
Most Health Insurance Accepted at Our Rehab Center in Houston TX
While the price of rehab may have deterred you or a loved one from seeking treatment for drug or alcohol addiction in the past, Hacienda
San Gabriel wants to ensure that you can get the help you deserve without breaking the bank. By partnering with most insurance providers, Hacienda San Gabriel inpatient rehab paves the way for you to get high-quality, luxury-style treatment minus the financial stress that often comes with such all-inclusive treatment. We also understand that figuring out what insurance covers can feel complex and overwhelming. That's why we will take care of finding out exactly what insurance covers for you. This way you will know exactly what an addiction treatment program will cost without being surprised upon leaving rehab. Call today and a friendly enrollment advisor will be able to provide you with an accurate and reliable quote on what rehab will cost you after taking care of the insurance leg work for you. It is our mission at Hacienda San Gabriel drug and alcohol rehab center to see everyone that needs help get the treatment they deserve within the financial constraints they may have. You have a right to effective and affordable treatment. Get your quote today so that you can start walking on the better path of sobriety immediately.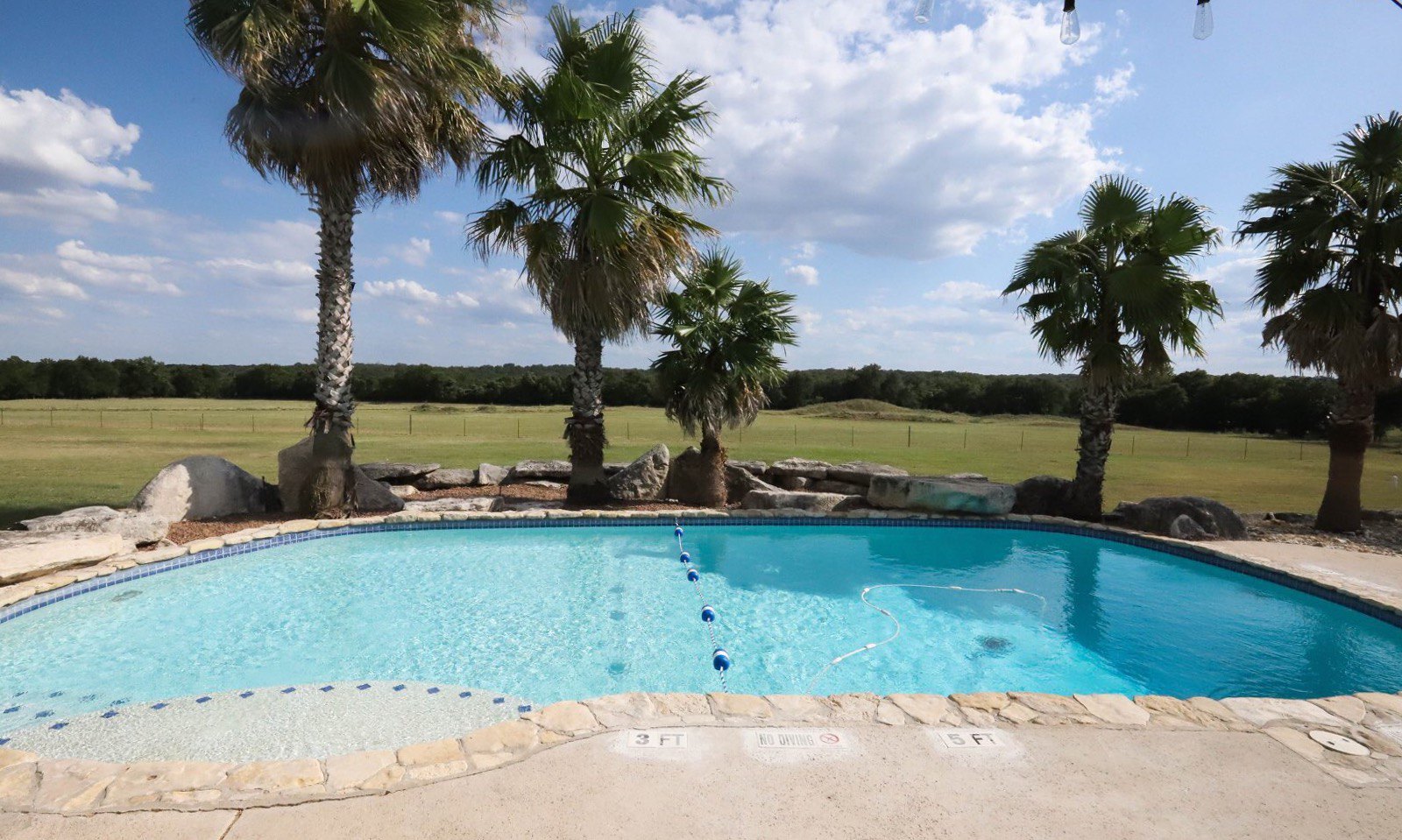 1000 Main St Suite 2300, Houston, TX 77002
(281) 519-60182
Contact Us
Reach out and we'll develop a personalized treatment plan that works for you.