The National Council on Alcoholism and Drug Dependence states that addiction is a family disease. This means that addiction does not merely affect the user but the entire family system surrounding the addict. Addiction often times puts the entire family under tremendous amounts of stress, as many family members fear losing their loved one to the disease. As such, seeking healthy coping strategies for handling addiction can be of great benefit for a family dealing with substance abuse.
Living with an Addict or Alcoholic: How Substance Abuse Affects Families 
Substance abuse has a varying impact on different family systems, however, there are many general components that most family members experience. Whether the substance in question is alcohol, opiates, illicit drugs, or prescription drugs, some of the components include: negative emotions, lack of safety, poor communication, limited boundaries/ codependency or enabling, and severed relationships. It is therefore important to understand each of these factors in order to mitigate the potential devastating havoc each can have on the entire family system.
Negative emotions:

typically when family members are dealing with the disease of addiction, negative emotions about the user may surface. Because the user, in face of his/her addiction, may lie or steal from family members, it's a common reaction of the person being taken advantage of to feel hurt and/or angry at the addict/alcoholic. However, if not dealt with healthy or appropriately, these negative emotions can destroy an entire family system.

Lack of safety:

It is no wonder that addiction can make life feel "unstable" or "rocky". The lack of certainty of what will happen next can make everything feel terrifying for anyone involved. Furthermore, if a spouse or children are in harm's way, an entire family system may need to remove themselves from danger and seek possible legal action.

Poor communication:

When substance abuse over-runs a family, positive communication is usually at stake. This can occur as becoming short, irritable, or even distant with family members as the disease consumes everyone's thinking. 

Limited boundaries/codependency or enabling:

This factor is especially apparent in families where addiction is run rampant. Fear of losing a loved one can cause family members to step in the way of allowing their loved one to suffer their own consequences. As the intention may be good, not having boundaries or becoming

codependent

on the user's actions is extremely toxic for anyone involved. Learning to care for oneself, despite what the user is doing is essential to health and well-being. 

Severed relationships:

Its common that not everyone in the family system will agree with each other on how to handle the addiction with their loved one. This can cause relationships to become severed, causing further strain and stress on everyone involved.
Benefits of Individual or Family Counseling for Addiction Treatment
The family system can play a central role in the treatment of any health problem, including substance abuse, especially when healthy coping mechanisms are in place. Some benefits of individual or family therapy in addiction include:
Alleviating fears, anger, and stress regarding the addiction

Keeping your loved one motivated to recover from their disease

Finding healthier coping mechanisms when/if the addict/alcoholic chooses to return to drug-using 

Learning how to detach with love instead of staying in a toxic pattern of codependency or enabling (working through codependency/enabling can further help the user to seek help and stay sober for the long-run)

Improving family communication and strengthening the family system. It is particularly helpful to have a solid foundation of connection on which to lean on when things seem "rocky"

Becoming educated about the disease of addiction, which helps to separate the user from the disease. Furthermore, learning what addiction tendencies and behaviors look like can help the family to spot when the user is being run by the disease and not take their behavior personally
What to Expect with Family or Individual Counseling for Addiction Treatment
Although every family counselor/therapist may do things differently, there are some common characteristics of family counseling that one can expect to be exposed to. While multiple family members may attend the therapy sessions, this is not mandatory. The family members wanting to recover from the trauma of the disease will most likely be the ones to rise to the occasion, while others that have extreme anger or resentment at the user may need some time to accept help themselves. This is completely normal and those individuals should not be reprimanded if deciding against therapy at the given time. As such, the individuals willing to accept help can expect to have suggestions from the family clinician/counselor about how long each session will be and how often everyone will meet, depending on the family's needs and goals. There are many different healing modalities the therapist may incorporate depending on their training and what is most comfortable for the whole family. Some different types of therapy include:
Structural therapy: This type of therapy uncovers the family hierarchy and the roles each family member plays. This is important so that family members can take their appropriate roles (authority of parents over children, etc.) and create a balance between each family member.

Systemic family therapy

: This therapy focuses on unconscious communication patterns between family members so that healthier communication can begin to take precedence in the family system.

Strategic family therapy: This therapy focuses on providing family members with a brief and direct strategy for healthy communication so that family members interact more productively. This is especially beneficial if a person in the family has a known disorder or condition (especially a behavioral disorder). 

Bowenian therapy: Bowenian therapy, named after psychiatrist Murray Bowen, is particularly helpful for family members that desire therapy but do not want to include other family members in the counseling sessions. This can help each family member to voice their emotional concerns and worries without "stirring" something up with another family member. 
It is important to note that you do not need to know what type of therapy would work best for you, as the trained clinician will assess and decide for you. Furthermore, the therapist/counselor may opt to include a different healing modality than one listed above. Do what feels most comfortable to you and your family. Additionally, you do not need to go with the first addiction specialist that you find. Take the time to find someone that will work best with your needs and goals so that you get the healing that you need and deserve.
How to Find a Family Counselor for Addiction Treatment
It may be intimidating to find the right individual or family counselor that can help your family work through substance abuse related issues, however, fortunately there are treatment centers that employ professional therapists so that the family does not need to look further for help. At Infinite Recovery, our master-level clinicians provide a safe place for families to heal from addiction-related trauma. We also offer telehealth therapy options to make receiving counseling more convenient.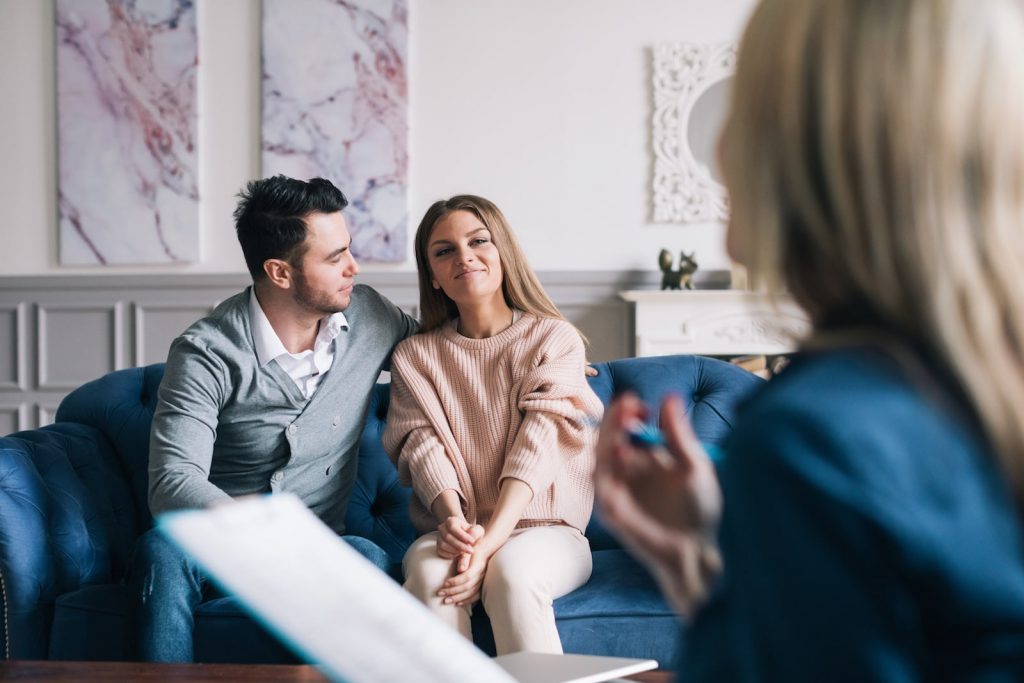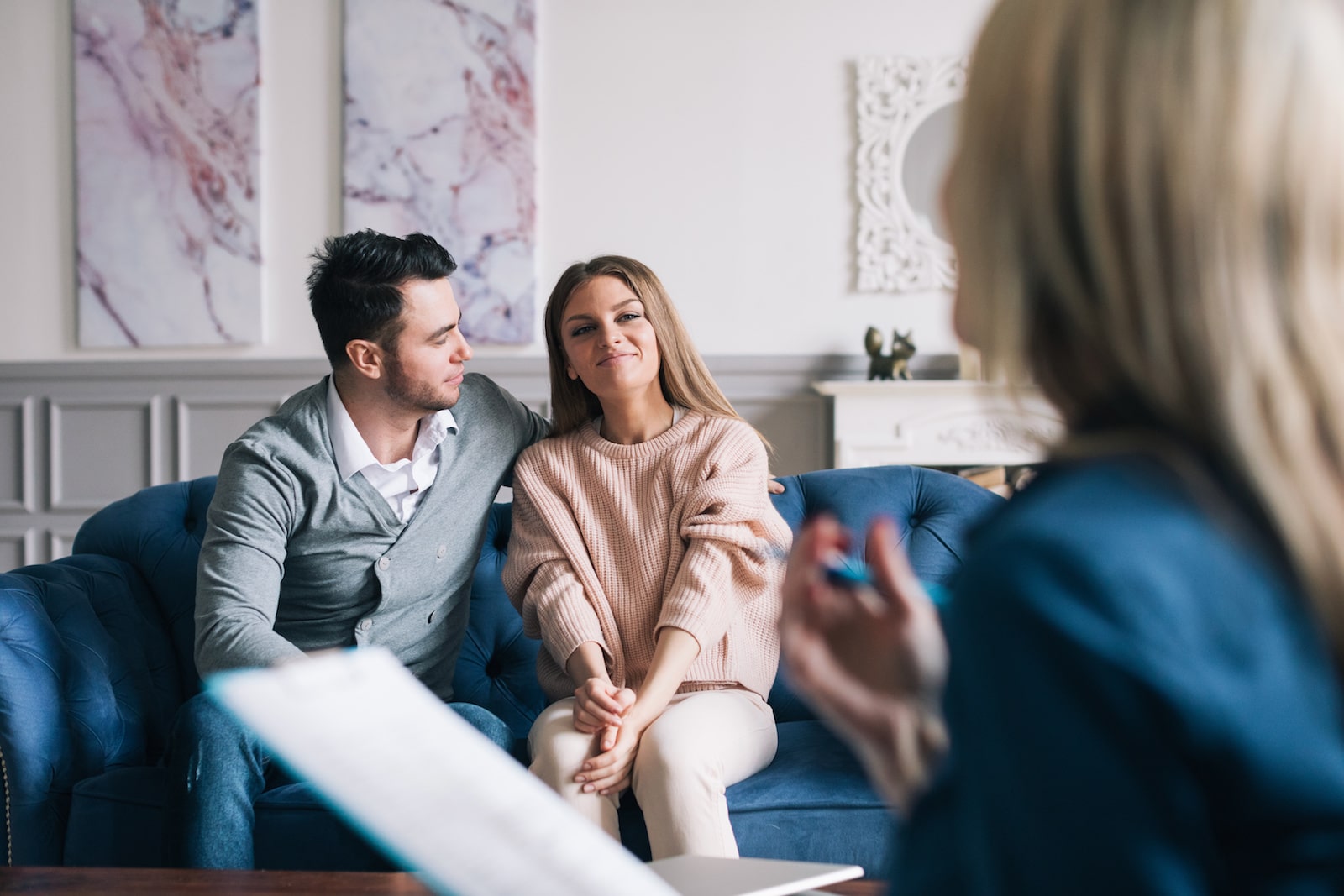 Specifically trained in substance abuse matters, families are given the opportunity to receive on-site therapy at our drug and alcohol rehab center or therapy through phone calls, if that is most convenient for the family, at no additional cost. We see the importance of healing as a family group, as it provides a better chance of sobriety for the addict/alcoholic and freedom for the family from the bondage of fear due to uncertainty to what the user will do next. If you or a family member are seeking alcohol or drug treatment in Austin, including Austin or San Antonio detox services, reach out today and speak with an enrollment advisor. You are worth the time and investment.