You've finally come to the decision that you need help for your drug/alcohol addiction and have decided that the best option to treat your addiction is by going to an inpatient drug/alcohol treatment facility. However, lingering questions and fears might keep replaying in your mind that prevent you from taking action, such as: Should I tell my employer I need to go to rehab? How will my employer react when I tell them that I have an addiction? Can I get fired for having a drug problem? If so, how will I find another job once I leave treatment? 
Unfortunately, some of these thoughts can keep people who need rehab the most from seeking treatment. However, not taking further action to treat an addiction can be more damaging than taking the risk of losing their job. Fortunately, learning how to approach the drug/alcohol topic with one's employer can help someone with a substance abuse disorder take the most appropriate and beneficial next steps to long-term sobriety.
Should You Tell Your Boss You're Going to Drug/Alcohol Rehab? 
First off, deciding to seek treatment for a drug or alcohol addiction takes courage. Furthermore, despite some common stereotypes and misconceptions around addiction being a main concern with people who are already unemployed, the reality is that an estimated 76% of people suffering from a substance abuse disorder are actually employed. With that being said, because the effects of addiction are all pervasive and typically interfere with one's performance at work, it is likely that an employer already has a suspicion that something is causing your increasingly less-than-average performance at work. While you may be good at hiding your substance abuse disorder for a while, it is more common than not that someone in the work environment has picked up clues as to why you may be struggling with their workload and may have attributed it to an addiction because of other tell-tale addiction signs. For example, benzo side effects can include sleepiness, sedation, and dizziness, and these effects can be exacerbated when benzodiazepines are combined with alcohol.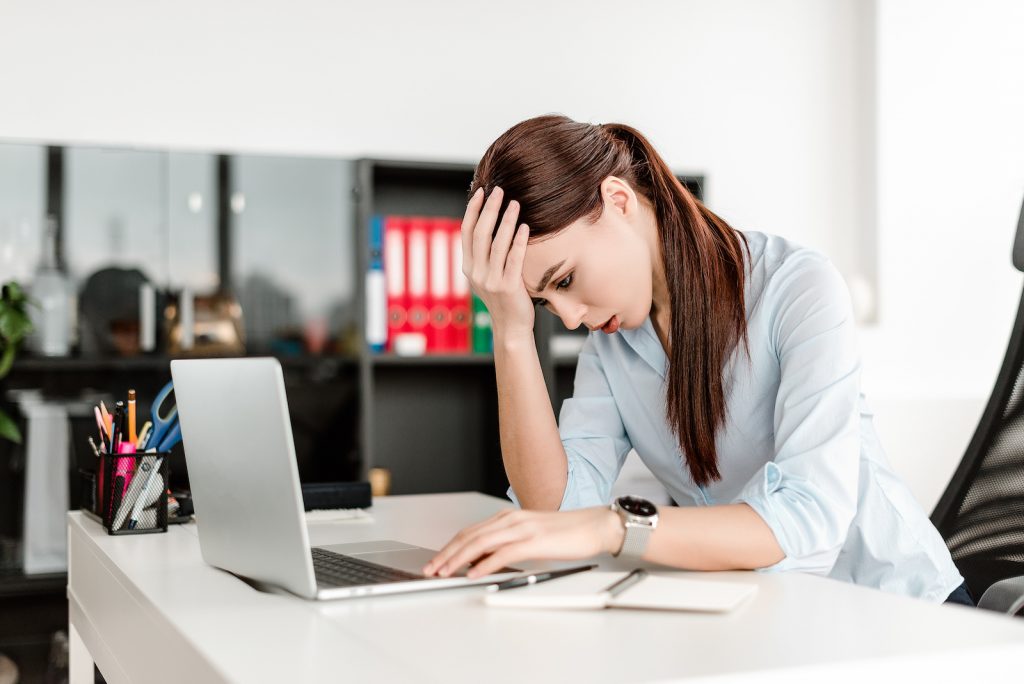 When deciding whether to tell your employer about going to drug/alcohol rehab it is important that you do some research beforehand on the company's policies on drug and alcohol in the work environment and if they don't have one, what the healthcare policy is for sick employees. While you do not want to lie to your employer about your absence, it is best to approach the situation with wisdom to ensure that you maintain employment (to the best of your ability) while in rehab. Fortunately, there are laws that protect people with substance abuse disorders from workplace discrimination, particularly from getting fired, as it is considered a disease and a mental illness. Therefore, knowing your rights under the ADA (American Disabilities Act) can help inform you if you feel that you've been discriminated against when telling your employer about your addiction and file a charge of discrimination, if necessary. Lastly, it is possible that you may qualify for 12 workweeks of unpaid, job-protected leave due to medical reasons (going to drug/alcohol rehab) within a 12-month period under the FMLA (Family and Medical Leave Act). Knowing what you qualify for and what your rights are as an employee can help alleviate some stress concerning the discussion you will be having with your employer about taking time out of work to receive treatment in a drug/alcohol rehab facility.
How to Tell Your Employer You Have an Addiction
After doing your research on your employee rights, it is best to take some additional time to prepare for the conversation you will be having with your employer. Here are some tips to help alleviate your stress before speaking to your employer about your addiction: 
Be prepared

– As mentioned earlier, doing your research on your rights as an employee will help mitigate fears about telling your employer you need treatment.

Be honest-

Even if your employer does not know you suffer from a substance abuse disorder, it is likely he/she already suspects something is going on with you currently, possibly due to diminishing performance on the job or other factors. Therefore, it is in your best interest to be honest about your struggles, without feeling like you need to disclose every detail about the addiction. Typically, honesty will help the conversation go more smoothly.

Don't fear judgement or worry about your reputation-

It is highly likely that your substance abuse disorder has impacted your job performance, however, this should not deter you from getting the help you need. Receiving treatment can only strengthen your job performance upon returning to work. As such, do not worry about judgement from your boss or coworkers, it is likely that they personally know people who suffer from this disease and may have compassion for you. 

Help your employer and coworkers prepare-

Tie up any loose ends with work, if possible, and let others know about your absence so that you can prepare them for any deadlines they will need to adhere to when you are gone. 

Have the tough conversation-

It is best to have a conversation about your addiction with your boss, however, if you feel that you cannot speak to your employer about drug/alcohol treatment, make sure to disclose to them that you will be taking a leave of absence for you well-being. It is essential to prepare your employer about your time away in order to mitigate any potential risks of losing your job.
How to Keep Your Job Before, During, and After Drug/Alcohol Rehab
Once you've discussed with your employer about your need for drug/alcohol treatment and prepared them, along with other coworkers for your leave of absence, the next, biggest priority you have to do is to follow through with going to treatment. This means that once entering treatment, you make a promise to yourself and your well-being that you will under no circumstances leave treatment prematurely. If you followed the tips on preparing your work for your absence, there should be no reason to leave treatment early anyways. 
It is most beneficial for your recovery that you attend 12-step program meetings, either through AA (Alcoholics Anonymous) or any other drug-affiliated 12-step program, such as NA (Narcotics Anonymous) or CA (Cocaine Anonymous), while in treatment. The 12 steps—such as Step 4 in AA, which helps uncover the root cause of addiction—are extremely important for your healing and recovery. As you transition out of treatment, it is essential to your long-term sobriety that you keep your focus on the 12-step program and continuing to attend meetings. It is through these meetings and step work that you will gain the ongoing support you need to maintain sobriety.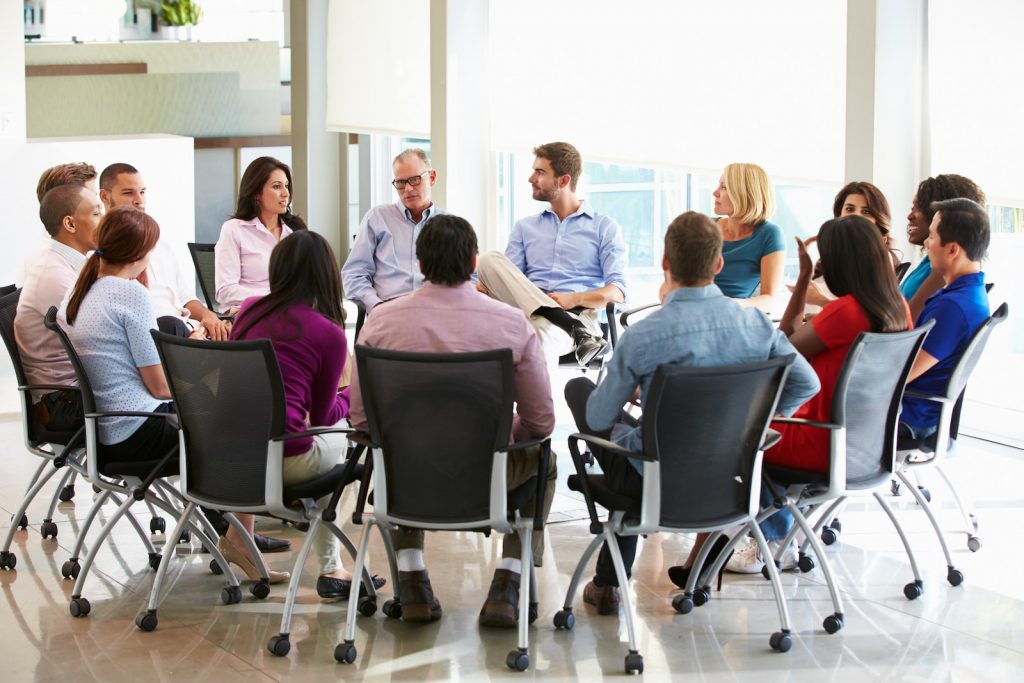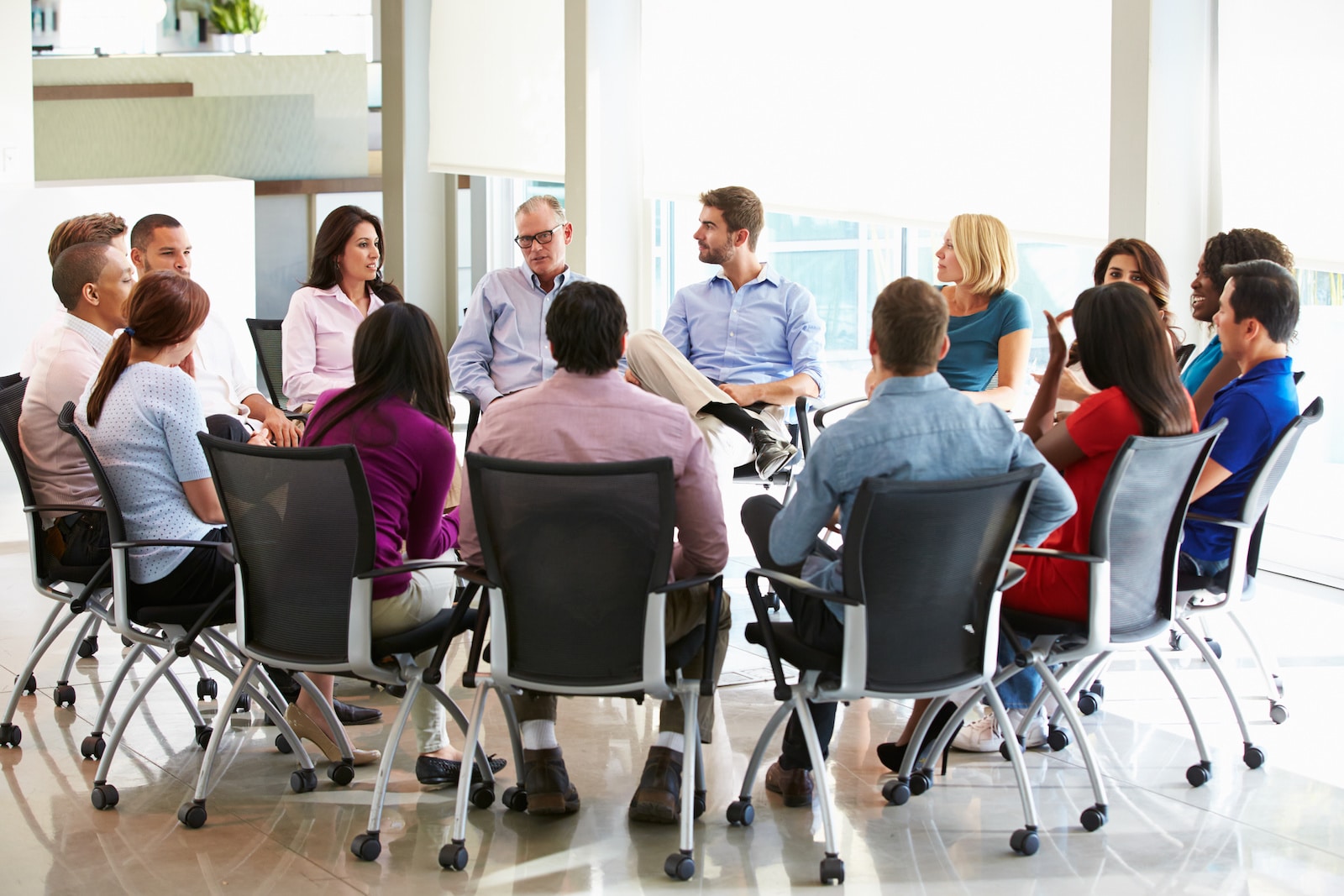 Furthermore, you can continue to get the help you need through intensive outpatient treatment that can be utilized as a resource for transitioning back into the work environment. This can provide you with ongoing individual, group, and family counseling, as well as many of the same recovery modalities that are offered in inpatient treatment without having to stay in the facility overnight. Furthermore, intensive outpatient rehab has more flexibility for someone wanting to still work, as typically many of the appointments can be scheduled outside work hours and you do not have to stay in the facility all day, just for those scheduled appointments.   
When you return to work, it is essential that you fulfill any requirements set forth in the Return-to-Work agreement that your employer may have set forth before you left for treatment.  This may entail that you willingly comply with any drug tests you may need to take upon your arrival. Lastly, it is essential that as you transition back to work that you find healthier coping mechanisms for your stress to ensure that you do not potentially relapse in the future. This could include eating healthier, exercising, and meditating and as mentioned previously, attending 12-step meetings and working through the 12-steps with a sponsor.
Drug and Alcohol Rehab in Austin, Texas
It is essential to your long-term sobriety that you find a drug/alcohol treatment facility that encompasses a holistic plan to meet your needs. Furthermore, it may be beneficial to find a treatment center that is willing to work with you financially and/or takes your insurance. This can prevent the stress of trying to pay back any debt incurred through rehab so you can more easily focus on your recovery once leaving the treatment facility. Fortunately, for people living around the Austin, Texas area, Infinite Recovery provides in-depth, privately tailored, individualized-support while providing a financial means to attend treatment, as Infinite Recovery is in network with major insurance companies as well as many smaller, more privately-owned companies. Furthermore, this Austin, Texas based rehab provides a well-rounded, holistic treatment plan tailored to your individual needs, along with Master's level clinicians on staff and medical professionals on hand 24/7 to give you the peace of mind you need when entering into rehab for your addiction.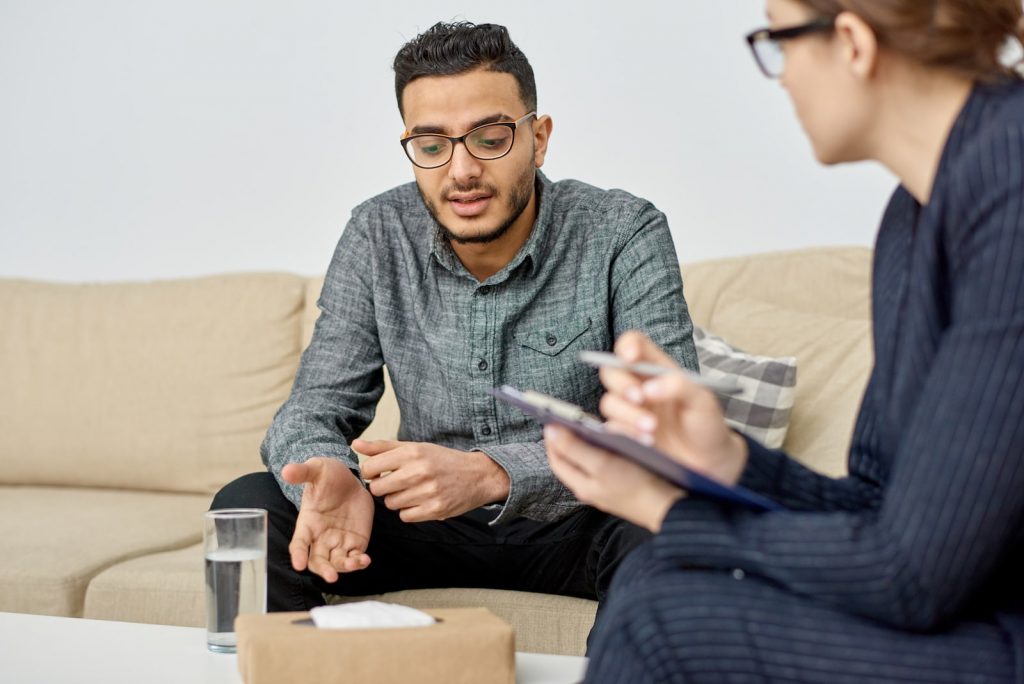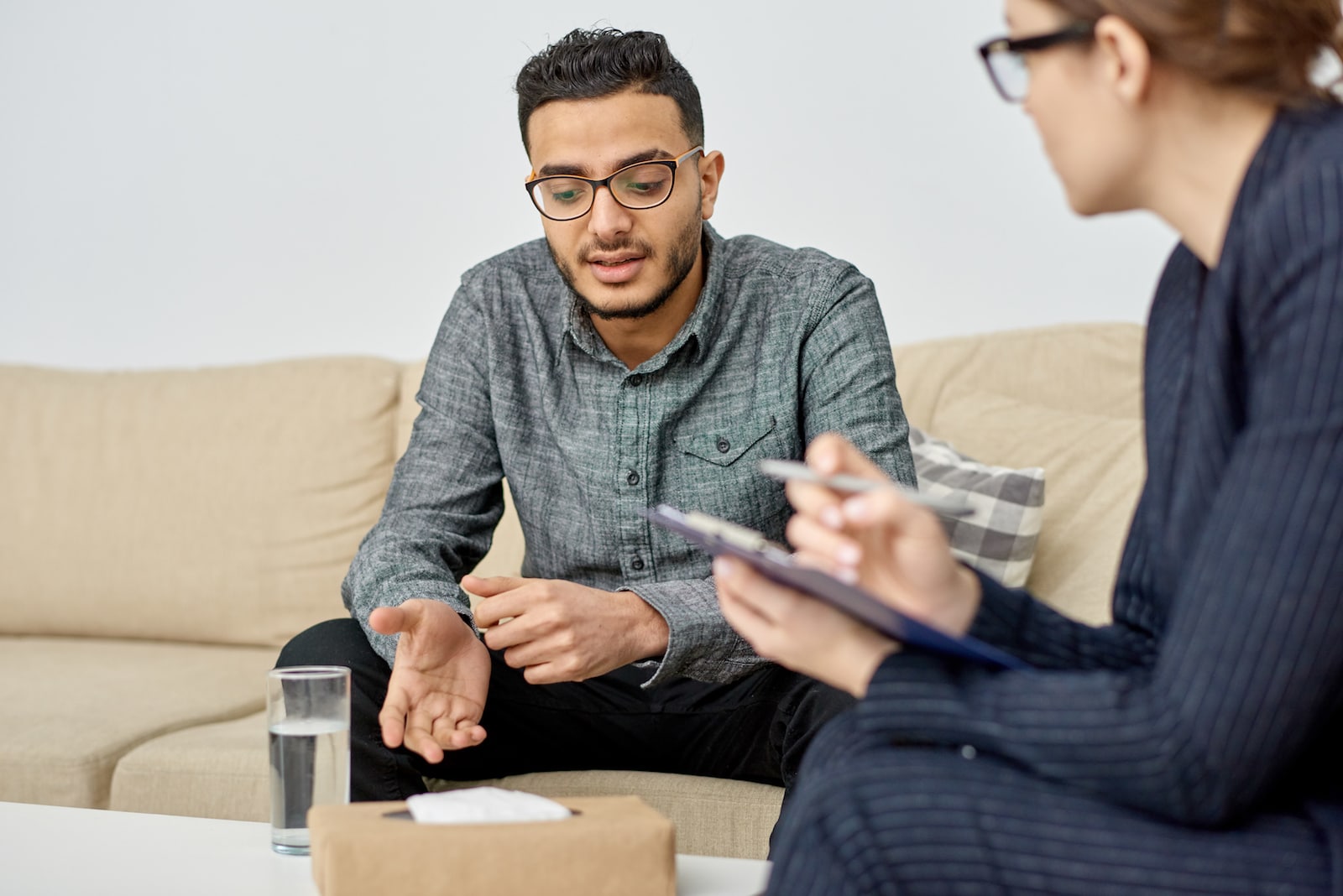 The time to seek help for your drug or alcohol addiction is now. Don't delay seeking treatment out of fear of losing your job. The irony is that not seeking treatment can actually cause you to lose your job in the first place. Have the tough conversation with your employer. You may be pleasantly surprised when they end up encouraging you to take the next steps to improve your well-being by walking on a path of sobriety.
At our Austin drug rehab, we help clients build the life skills necessary for sustained sobriety. For questions about our detox, PHP or IOP in Austin, reach out to a member of our admissions team today.