by Rosana Sielaff and James Boner, Alumni Program Team
As we mentioned last month, the Alumni Program is getting ready to take you for an incredible ride! We are here to learn from each other and grow together to sustain long-term sobriety after discharge… and most importantly, thrive!!!!
The Alumni Program is not about Alumni Manager and Coordinator. The program is about all of us! It is our voice working towards a collective goal. On this thought, please welcome our Alumni Planning Committee 2022 – Kristina, Julius, and Skye! Jointly we'll be in the background tossing ideas, getting your feedback, and looking for opportunities for fellowship, support, and serving the community.
(Drumroll please) – We have great news to share with you! Check the Fellowship Time on the next page. See you soon!
"Hey, y'all my name is Christen and I'm an alcoholic and a cocaine addict. My bottoms were never very low externally, but boy was I prey to misery and depression. I no longer believed in myself, and I hated who I had become. I had all the makings to lead a successful life. A loving family, good role models, and a degree from UT, but addiction doesn't care who you are or where you come from.

Let me tell y'all about my first step experience. I had been deep in my addiction for a couple of years and my delusional mind told me over and over that if only I could get a job doing something I love and that gives me meaning, I will be able to stay sober. That was the answer. Those of you who know me know that plants hold a special place in my heart. They bring me endless joy, learning, and a deep passion. At 24 in the throes of my addiction, I get a job as a plant technician! My solution had arrived. I managed to stay sober for a couple of days and then I'm back at it, drinking for a week and withdrawing for a week.

This cycle lasted a short 6 weeks before I was fired. I was shattered. I have never tried so hard with every fiber of my being for anything in my life, as I tried to stay sober for that job. But you see I had no mental defenses against my addict brain. I had lost the power of choice.

I was willing to get help, I yearned for a way out. I went to treatment and was taught the 12 steps and provided with a solution for my internal condition. I worked the steps and slowly I started to
have spiritual experiences. My outlook on life was changing. My purpose in life was changing. Before I knew it I had a second passion in life and that passion is recovery.

I was given the amazing honor of managing one of our sober homes which I have been doing for the past 2 years. I have a job at a local nursery that I adore. Today I believe in myself, today I have
confidence, today I have a purpose, today I can hold a job and work with plants, today I do things to better my mind and body, today when I wake up I feel peace and joy in my heart. My life has come full circle. Every day I get to engage in my two passions and that is only possible if I continue to work the steps, seek a higher power, help others, and do work around my defects to be the best human that I can be. I have found the peace, the freedom, and the belonging that I have always yearned for. Today I am grateful and I am so blessed."

Christen S.

Sobriety date: 07/06/19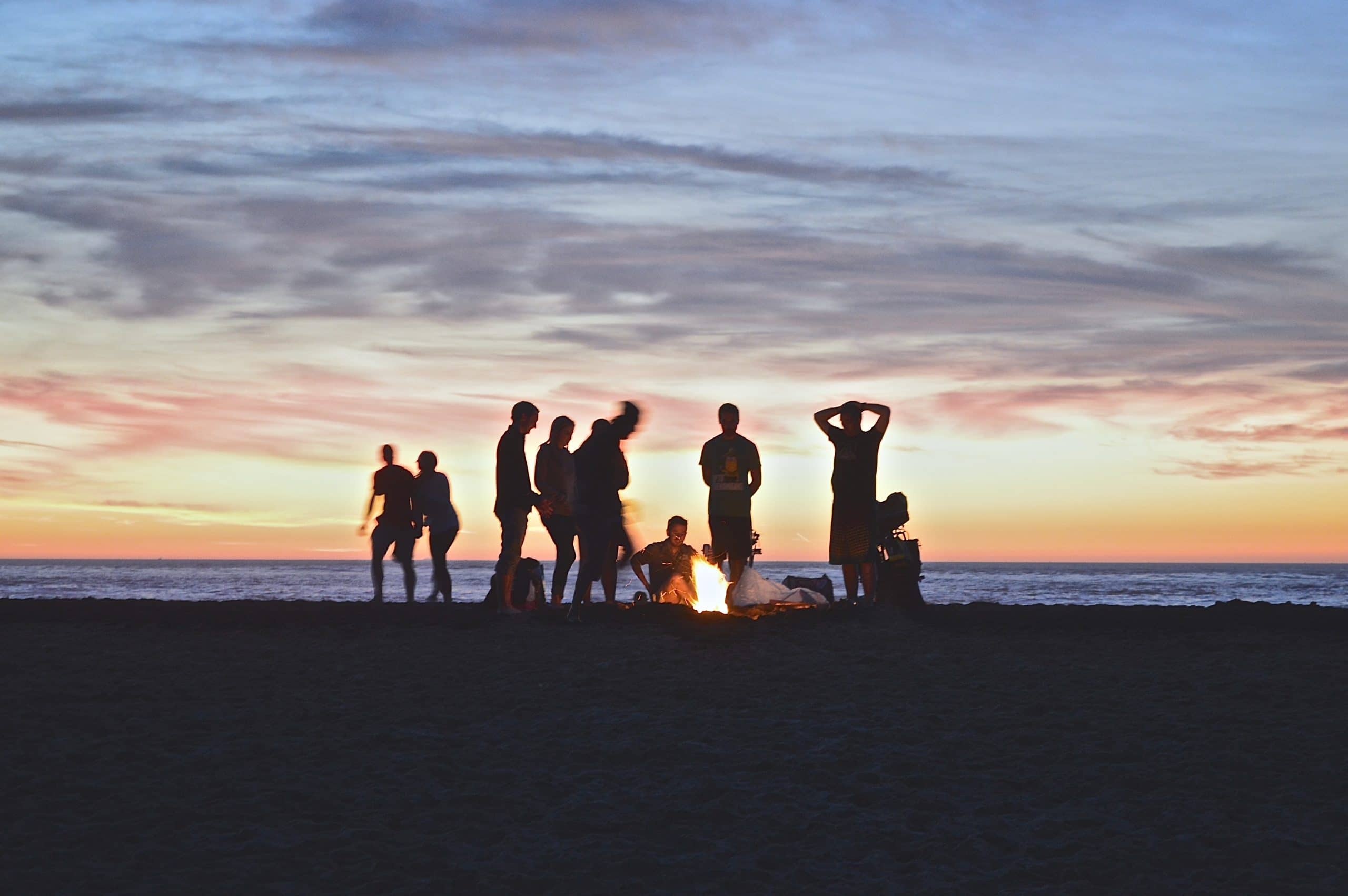 Fellowship time!
Every Wednesday at 6:30 pm. The link is here.
It's Spring! Let's get together for a Mindfulness & Hike activity. We'll meet at the picnic shelter area at the Walnut Creek Park Rd. Exciting!!!!!
Every Saturday, starting March 5th, Infinite Recovery Alumni members can attend a free boxing class from 3-4 pm at 1921 Cedar Bend Drive, Austin.
Learning & Growing
by Brett Miller, LPC-A, Program Therapist @ Infinite Recovery
Let's take a moment to stop and think about our thinking. Our thoughts come and go. Sometimes, many thoughts come and go so quickly that we become overwhelmed or frustrated that we can't slow them down. Instead of trying to stop our thoughts, it may be beneficial to spend some time observing them. If we can witness our thoughts instead of trying to control them, we may understand them a bit more. The following exercise is one way to be a curious observer of our own thoughts:
1. Take a few moments to settle into your body; sit or lay comfortably, relax your muscles, and take a few strong breaths.
2. When you are ready, close your eyes, let go of your body, and give your attention to your mind.
3. Imagine yourself standing next to a small roadway watching cars slowly drive by. Each thought that enters your mind is a different car driving down that road.
4. Give your attention to each thought as it moves into your sight, passes you by, and fades away into the distance.
5. Then, wait patiently for the next thought to come into focus. This time, move your head from one side to the other following along as the thought passes by.
6. You may get distracted during this exercise. That's OK. Just return your attention back to the roadway waiting for the next thought to drive into focus.
7. Notice that while your thoughts come and go, you remain on the side of the roadway standing firmly even if motivated to act on the thought.
8. Some thoughts hook your attention more than others. That's OK. When you notice your attention being hooked, acknowledge that it has happened, and return your attention back to the roadway waiting for the next thought to
drive by.
9. When you feel comfortable, imagine yourself turning away from the road and walking away.
10. When you feel ready, return your attention back to your body, notice your breath, open your eyes, and wiggle your toes and fingers.
Mindfulness is a skill. Just like most skills it can feel tricky at first. The more you practice, the more effective it can be. Start with at least 5 minutes of mindful activity every day.If you would like more information about increasing mindfulness, visit the following website.
Sign-up for Volunteer Service
We had fun volunteering with the Austin PD Blue Santa Program. Caleb, Michael, James, and Rosana spent four hours sorting and organizing toys and books.