'Tis the season for family and friend get-togethers to celebrate the holidays. As exciting as this time of year can be for many people, for others, this time of year can bring with it a myriad of challenges and difficulties. In particular, when someone is recovering from drug/alcohol addiction, this time of year can bring up fears about possibly relapsing, especially if one is newly sober. As such, one in recovery must take the preventative measures necessary to maintain sobriety during this season. Furthermore, fully preparing oneself for the possible challenges can help maintain sobriety and provide an opportunity for an enjoyable holiday season. 
How to Stay Sober During the Holiday Season: Alcohol Prevention Strategies
Getting together with friends and family can trigger childhood memories that can tug on emotional pain, possibly causing you to want to cope with drugs/alcohol to avoid feeling any intense or overwhelming emotions that may arise. You may also have family members with an untreated substance abuse disorder, and being around them can put your recovery at risk (especially if sobriety is fairly new for you). To maintain sobriety through this possibly trying time, you must prepare in advance for any potential triggers you may face. By recognizing your potential triggers, you can take time before entering a situation to discern whether what you will be facing will be worth jeopardizing your emotional/mental well-being. As such, eliminating anything that may cause more stress than comfort and joy can keep you in a peaceful state of mind, minimizing your chances of relapse. Remember, even if some people don't agree with your plans in recovery, sobriety comes first and should be treated as such. This means you must do what's best for you and your well-being. Here are some tips on how to prevent relapse.
Prepare yourself before going to a holiday event.
This may entail going to a 12-step program meeting before and after a holiday event and attending events where you know people will be sober (a sponsor-led event, events with sober friends, etc.). If attending an event where you're unsure if there will be drinking, it would be beneficial to bring your own form of transportation so that you aren't dependent on someone driving you back within their timeframe. This will allow you to leave the event if you feel uncomfortable. Being aware of your comfort zone in your sobriety is essential to maintaining long-term sobriety. Do not worry about how others may feel about you leaving an event. They will be grateful for your sobriety in the long run. 
Talk with someone.
Talk to your sponsor or a professional counselor that specializes in addiction about how to prepare for possible "emotional triggers" that may occur during holiday events. Knowing how childhood memories, resentments, and emotional pain impact you can greatly benefit when you feel emotions arise inside yourself while interacting with family members. A sponsor or counselor can help you rationalize your emotional pain, release resentments, and lower expectations for family members to act a certain way. Plus, they can help you find new, healthier ways of coping with emotional distress instead of seeking comfort with drugs or alcohol for temporary relief.
Furthermore, it would be greatly beneficial if you reached out to process the things that came up for you with a sponsor or counselor after the holiday events. Sometimes relapse is most prevalent after the holidays if you are faced with overwhelming emotional pain but try to ignore it during the holiday. Remember, harboring resentments can cause a relapse (speak to a sponsor or attend 12-step program meetings to understand more about this). Therefore, it is essential that emotions from a holiday get-together are processed with a healthy, holistic approach.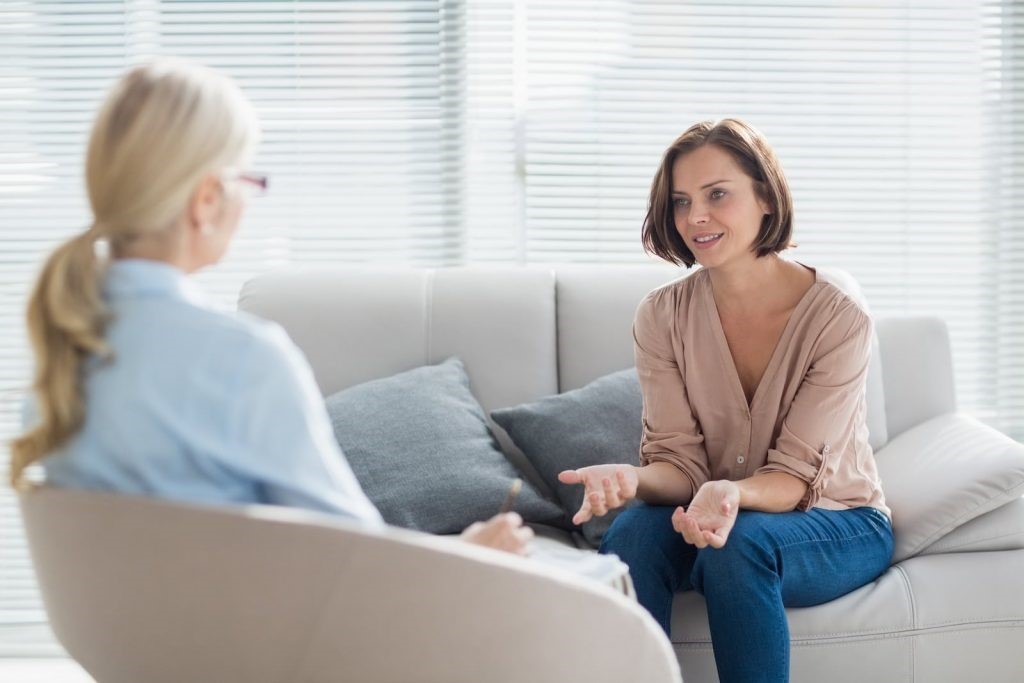 Help others.
If you are currently working on a 12-step program or have worked through The Twelve Steps in the past, you are most likely aware of how serving others/the community is key when trying to maintain life-long sobriety. The holidays are a great time to give back to others and the community, as plenty of volunteer opportunities are available during this season. Helping others helps you to see all you can be grateful for. It's also proven that helping others helps you feel better about yourself.
Avoid situations that feel unmanageable.
It may be best to avoid situations that you know will be too overwhelming to manage, especially if you are in the early stages of your sobriety journey. Or, if you know of particular family members that may make you feel uncomfortable about your recovery, it may be best to try avoiding long conversations with them. Remember, your sobriety comes first. Most likely, those around you will learn to respect that about you. 
Take care of yourself.
This is a great time to practice self-care. It would be in your best interest to ensure that you eat healthy meals, exercise, and get enough sleep. The better you take care of yourself, the easier it will be to handle anything emotionally that may come up. That said, and as previously mentioned, thoroughly working on a 12-step program, especially during this time of year, can help give you more emotional/mental stability when faced with a difficult situation.
How to Tell Others That You are Sober (if You Choose to Do So)
Deciding whether or not to tell friends or family members that you are in recovery is completely up to you and what you feel comfortable with. However, people typically respond with understanding and compassion when they know someone is recovering. This knowledge can help them support you, especially during this season. On the other hand, there are cases where you may feel that telling people will be more harmful than good. 
Here are some responses you can use when offered a drink:
"I'm on medication." Medication and drinking don't typically go well together, so this can easily deter someone from pressuring you to drink.
"I'm the designated driver." Self-explanatory; most people don't like drunk drivers on the road.
"No, thanks." Sometimes, simple is best and this is all you'll have to say. 
"I don't like it." Most useful when the person offering a drink doesn't know you've drank in the past. 
"I can't for medical reasons." Not the same as being on medication. You have no obligation to disclose the medical condition that prevents you from drinking. However, women of child-bearing age may not want to use this one unless they are comfortable being asked if they're pregnant. If asked, you can always say you would rather not share or you feel uncomfortable with disclosing the details.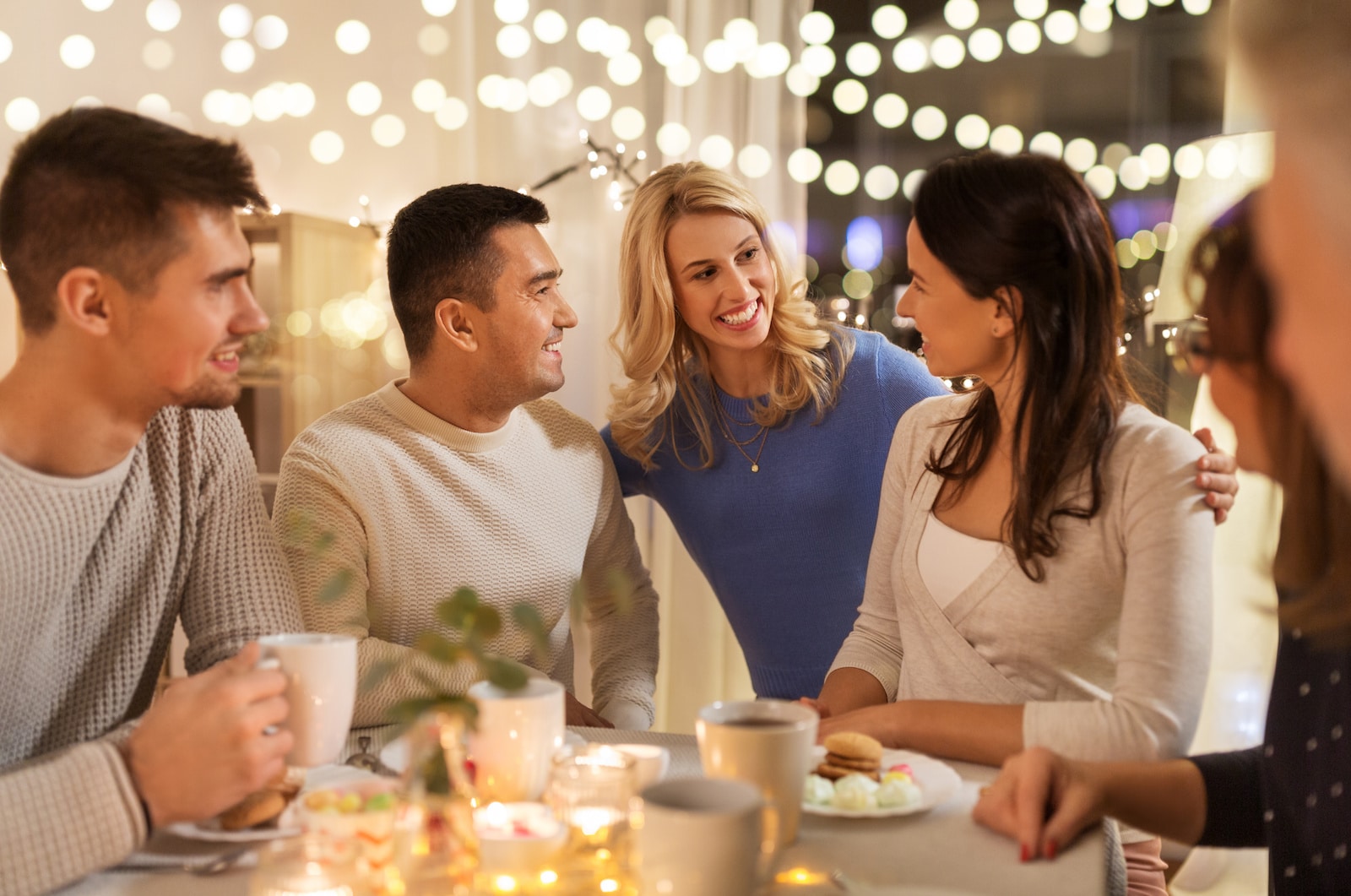 There are many other ways to turn down a drink, but the most important thing to remember is that simplicity is key. Do not feel the need to elaborate or figure out a detailed story on why you aren't drinking. Usually, people won't pressure for more information. If they know you well enough, they may assume that you are trying to stay sober; if they don't know you well enough, they usually won't ask any further questions.
Going to a Drug/Alcohol Rehab During the Holiday Season as a Means of Relapse Prevention
Sometimes even in our best efforts to maintain sobriety, we may need extra help in recovery. Relapse can happen, so if you feel a relapse coming or have already relapsed, it may be best to look at an inpatient/intensive outpatient drug/alcohol rehab for the remainder of the holiday season and onward. Although the holiday season may not appear to be the best time to go to a drug/alcohol treatment center, remember that sobriety is more important than missing holiday get-togethers. Addiction recovery is the best gift you can give yourself and your family. You will have plenty of holidays to enjoy in the future; in fact, holidays will most likely be more enjoyable once you have a solid foundation of sobriety. Investing in yourself during this time can set you up for a lifetime of well-being and memorable future holiday events.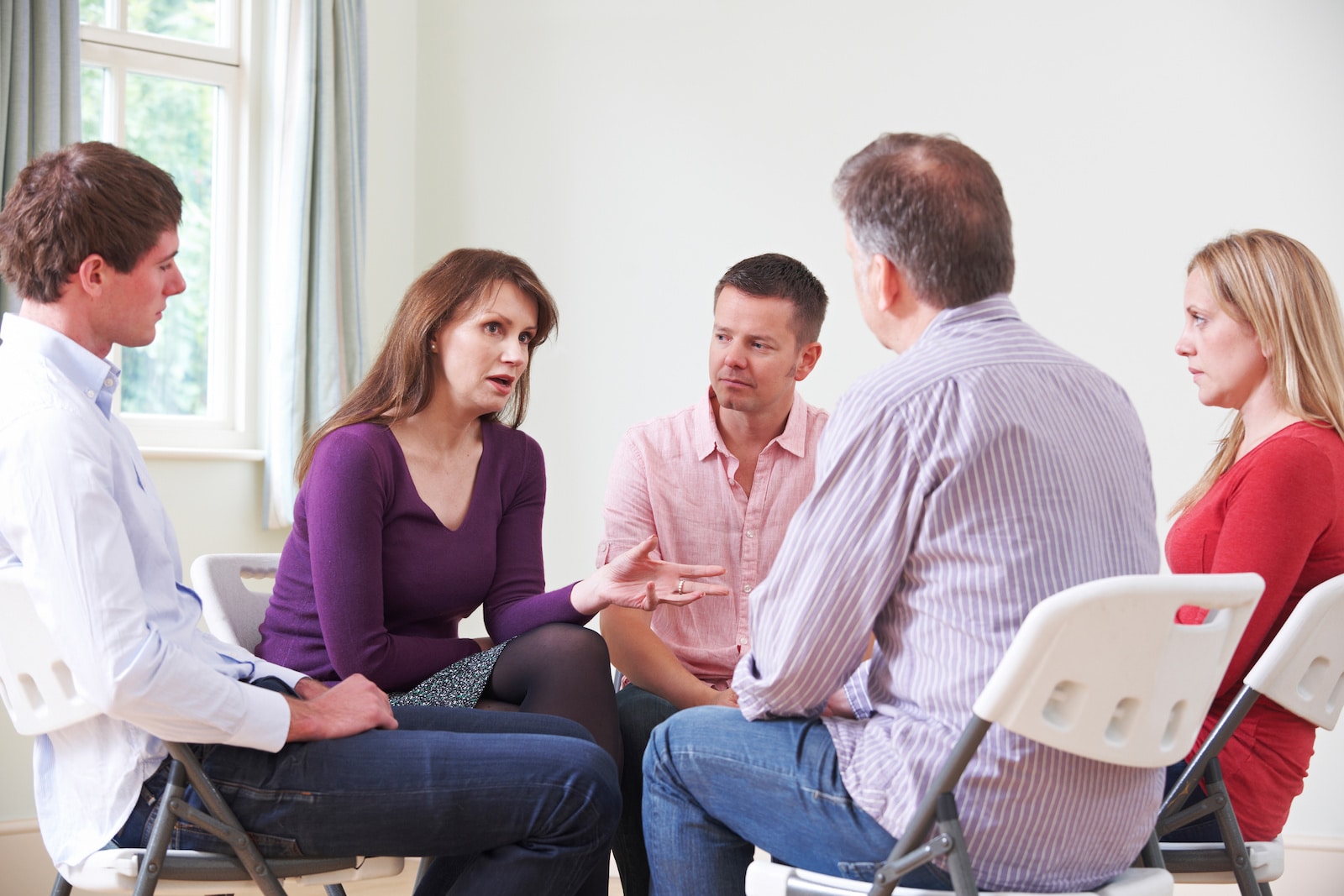 When considering where to go for treatment, the ideal choice would be a treatment center specializing in a holistic approach to addiction recovery. As such, this rehab center will incorporate healing on the spirit, mind, and body through modalities such as counseling, a 12-step program, and trauma-releasing yoga and exercise. Incorporating all three aspects will ensure the greatest likelihood of success with life-long sobriety outside of treatment. 
Remember, the holidays do not have to be a time of distress and discomfort around possibly relapsing. You deserve to have a solid foundation of addiction recovery under your belt to enjoy everything life has in store for you. So put the time and effort into your well-being. You deserve it. 
If you or a loved one are seeking a treatment center in Austin or Houston, contact Infinite Recovery today. Our addiction treatment services are tailored to meet each client's individual needs.
Sources:
Infinite Recovery has strict sourcing guidelines and relies on peer-reviewed studies, academic research institutions, and medical associations for our references. We avoid using tertiary references as our sources. You can learn more about how we source our references by reading our editorial guidelines and medical review policy.
Your Life Your Voice. Helping Others Helps You. Your Life Your Voice. Accessed July 5, 2022. https://www.yourlifeyourvoice.org:443/pages/helping-others-helps-you.aspx
Wahler J. Not Drinkin? Top 10 Ways To Respond When People Ask. Jason Wahler :: Living Life With Purpose & Passion :: Celebrity, Wellness, Family & Recovery. Accessed July 5, 2022. https://www.jasonwahler.com/press-news/not-drinkin-top-10-ways-to-respond-when-people-ask